Remote Branch Exams: Expectations, Requirements and Things to Consider
Join Oyster Consulting's Buddy Doyle, Jeffrey Hiller, Evan Rosser and Ed Wegener as they provide insight on the current regulatory expectations and requirements around remote inspections, as well as things you should consider when preparing for an exam. Oyster's consultants have been conducting remote testing for clients for years. Jeffrey, Evan and Ed are all former regulators, and have been on both sides of the issue when it comes to remote inspections.
Transcription
Transcript provided by Temi transcript services
Oyster: Welcome to the Oyster Stew podcast, where we discuss what's happening in the industry, based on what we see as we work with regulators and clients. Oyster consultants are industry practitioners – we aren't career consultants. We've done your job and we know the issues you face. You can learn more about Oyster Consulting and the value we can add to your firm by going to our website, oysterllc.com.
Buddy Doyle: Hey everybody, I'm Buddy Doyle with Oyster Consulting and I'm joined today by our team of experts that includes Evan Rosser, Jeffrey Hiller, and Ed Wegener. Guys, thank you so much for joining us today and talking about some of the hot topics and regulation and compliance. One of the things that has come out recently, and of course we've been doing this now for a while in the pandemic is that there's been some guidance from FINRA around remote inspection. We would like to talk a little bit about maybe some of the things that have been laid out by FINRA as expectations and requirements, and things to think about. Ed, maybe you could start us out with talking through some of the highlights of what FINRA has been providing in their guidance?
Ed Wegener: Sure, Buddy. Because of the safety concerns associated with the pandemic, FINRA has amended its supervision rule and has provided relief for broker-dealers that allows the ability to conduct branch office inspections remotely. For those branch offices that require inspections in 2020 and 2021, whether they're conducted remotely or on site, the 2020 branch inspections need to be completed by March 31st, 2021. And the 2021 inspections need to be completed by December 31st, 2021. And I think that this was a very welcome announcement by FINRA providing this relief, given the safety concerns and the need for social distancing. But what's important to note is that with this relief firms must ensure that they take certain steps in order to qualify. I would anticipate that when FINRA starts conducting exams of firms that have availed themselves of this relief, that they will look to make sure that firms did follow specific steps. The steps include having written procedures for the remote inspections, and that would include having a description of the methodology that is used to conduct the branch inspection, outlining the tools and the technologies that are used, and importantly, outlining the risk-based system that firms use to identify and prioritize the areas that they're going to review during the branch inspections, based on the areas of greatest risk FINRA is expecting that firms take certain steps when red flags are identified.
And this includes, at a minimum, when circumstances warrant, firms conduct onsite inspections when firms are able to safely do so, and that they should make a determination of whether they should do those announced or unannounced based on the red flags that are present. Finally, and importantly, FINRA expects that firms document, um, certain things with respect to remote inspections, including specifically having separate records that identify all the locations that were inspected remotely and then including records outlining any locations where additional supervisory procedures or more frequent monitoring was imposed based on red flags that were identified as part of the, um, remote inspections. So those are the main requirements that firms must comply with. If they're going to avail themselves of the relief and conduct branch inspections remotely. One of the questions that has come up is whether this temporary relief might turn into something that's more permanent and FINRA might allow permanent, uh, that the permanent ability to conduct remote branch office inspections.
I would anticipate that to some extent that they're going to look to do that prior to the pandemic FINRA proposed a rule amendment that would have allowed for remote inspections. However, the circumstances in that proposal under which you'd be able to conduct a remote inspection were very narrow, much more narrow than they are in this current relief. So whether they expand that really has yet to be seen. I assume that it'll depend in large part on how well things go for 2020 and 2021. So this is very welcome news, but it's important that firms really take a look at the fine print and the expectations if they're going to avail themselves of this relief.
Buddy Doyle: Yes, you may have some additional feedback on this release.
Jeffrey Hiller: I did. I think that Ed's made some excellent points. I think also FINRA has indicated that you can use new and creative ways. Maybe you should do additional testing, send more frequent reminders to your employees, enhanced communication, provide clear guidance on what you're expecting during the course of this remote period, look at your technology and see if there's ways you can enhance that. And then there's also issue when people are working remotely about confidentiality. And I think that would be also another factor that we'd want to look at and get comfortable with.
Buddy Doyle: Evan, you act as a CCO for a number of broker-dealers at Oyster Consulting. Obviously you're doing a fair amount of work remotely. Do you have any thoughts for how you keep tabs on what's going on in a remote location when you can't physically be present?
Evan Rosser: It depends obviously on the firm; it has to be a risk-based assessment. What is happening in the branches that are they doing a different line of business? Do they have different products? Do they have different model in some respects? One thing that firms have done, we've been doing this even before the FINRA relief, is what do we really need to do onsite. What can be done remotely? In this day and age of easy and secure sharing of documents for those portions of a review of an exam that are, uh, documented based, is it really necessary to go onsite? I think you have to identify those issues that can be done only on site or done much better on site. And I think as we brought up here, red flags most likely need to be followed up on site. Keeping an eye on the activities that the branch, I think it's really just as a process of communication, of regular communication between the supervisors, compliance, and the branch office, getting information about what activities, what business is being conducted at the branches and just keeping plugged in to what they're doing and that that's sometimes easy to do.
Sometimes it's more difficult to do the larger the firm. You're going to need a more automated process by which to keep an eye on what's happening at those firms. But I agree you need a process to identify the risks of those offices, have a process, have a written process for reviewing those branches. And then following up, when you see problems.
Ed Wegener: You bring up a great point when you ask, you know, really considering the types of things that you now need to do onsite versus offsite. That's changed over time, and when the supervision rules were originally written, it was at a time before the current technology that we have and before surveillance tools and day-to-day supervision was more of a thing. And that you had to do in order to really supervise a firm, you had to periodically go there onsite and see what they were doing now with current tools and technologies and the surveillance that's done by firms, that stuff is happening on regular day-to-day basis. Now there might be situations where you still need to go onsite to kick the tires, see what's going on, find out what you don't know, things like outside business activities and those types of things, and that can be done on a risk basis. But I think what this is highlighting is that there really was a need to revisit the need for onsite branch office inspections, given the tools that are available for firms and in 2020 and 2021, this is going to be a great opportunity to firms for firms to demonstrate to regulators how this can be done effectively and give regulators the ammunition that they need in order to be able to revisit these rules and write new rules that allow for more off-site surveillance and a less of a need for onsite inspections.
Buddy Doyle: When we're doing branch exams here at Oyster, we often, you know, our risk-based approach includes the products and services offered by the branch. Uh, it also includes the structure of the branch, uh, whether that's a, a wire house kind of environment where there's a large metropolitan branch with onsite supervision, whether it's part of a bank, uh, branch, uh, may require some different approaches to looking at advertising and signage and how potentially cash is handled in a location. Independent branches often have their own unique set of circumstances. And so we're always tailoring the approach, uh, and the control questions and tests to that particular type of location. But I would say that firms probably have that down pretty well, but they probably need to, to Ed's point, uh, early on think about documenting things a little bit better than you may have in the past when it comes to, to branch exams.
I think you're going to need more detail on your policies and procedures as you go through this to talk about, Hey, when we're looking at signage in a remote branch inspection, for example, we use Skype or Microsoft teams, or, you know, some video chat, uh, type of technology to get a look at the branch or make sure that at the location is secure. That files are locked and computers are, are locked and things like that. There's a lot of things that you can do with today's technology to sort of document that process. Of course, that'll lead into some record keeping probably requirements as well. Uh, what are some of the other things you guys are saying when it comes to remote inspections that are effective, or maybe not as effective.
Ed Wegener: Well since coming to Oyster, One of the things that I've really appreciated having started working for Oyster during the pandemic and not being allowed to travel when, when doing inspections is some of the technologies that we use to help support these reviews. For example, a technology that we use to request and receive records from firms, and to be able to review those remotely, but then also to collaborate on those documents with the people that we're talking to. Another technology is the ability to use video meetings to have interviews, but technology is available now. So while you're conducting those video reviews, you can also look at that and notate on documents while you're doing the video. So being able to utilize those tools to do things offsite that you used to do onsite, I think is, has been really helpful.
Jeffrey Hiller: I'd also suggest that there are things that, uh, can try that are new, whether it's doing some of this isn't new, but doing enhanced training, having more frequent communication. I think we should also probably look at many firms, have X, US offices have remote offices. How do you monitor an X, US office? And what can you learn from that to everyday monitoring? And some of that really goes to effective communication and technology that allows you to interact in a way that gives you oversight.
Evan Rosser: And one thing that I've encouraged, and in fact, the firms I've worked with do, is that the branch exam is not a once a year event. Someone from that main office, a supervisor, compliance manager, or some other manager, some other principal, the firm, visits that branch regularly throughout the year. So those observations made during those visits can be used in the branch exam. I hope it's not the case where someone from the, the OSJ or someone who a principal of the firm goes to that branch once a year in, in the instances I've seen someone goes regularly and has an idea of what's happening there can see the, the setup, the operation of the office and those observations throughout the year can be used in the exam report.
Buddy Doyle: And I'll say that's it has become a lot easier to monitor activity. And the branch from a remote location in probably 20 years ago, I was a supervisory principle for branches and different states than I was in. And, you know, I had a fax machine pretty much running all day with documents to initial, uh, you'd get the printed trade blotter that you would initial and putting in the records and things like that. But with today's systems to monitor transactional activity. And the fact that, you know, if you think about it, so many firms their, their trades are processed by a clearing firm who then provides those back in electronic form, their emails, go through systems that capture and filter things we've gone to a remote world decades ago. And I think that, that the fact that FINRA has now provided us some of this guidance.
It could very well transform how things occur going forward. And it's very hard to take the butter out of the sauce. I think once we've now got remote inspections happening, and I would imagine as we review them, we will find as many of them were effective and ineffective as we had in the past. And we might even be a little bit more effective because of the fact that you're not traveling. You're not engaging in sort of different conversations. These video focused exams tend to get down to business and tend to stay on business and tend to be very focused. It is a different feeling doing a remote test and that we've heard from American sultanates, uh, doing remote testing, that they feel like they're more effective by just getting down to business, having the documents traded, uh, electronically, where the records are easy to show, uh, what you looked at when you looked at it.
So I think this may be something that continues on one thing added that you mentioned early on is that your 2020 exams have to be done by 3-31, but your 2021 exams need to be done by 12-31. Obviously the first question that we're going to get from certain compliance officers is if I do a branch exam on Wednesday for 2020 in the morning, can I do a branch exam on Wednesday afternoon for 2021? I don't know that that would be perceived very well, but it was there any specific call out for that kind of a approach.
Ed Wegener: It really wasn't addressed in the rule itself. And I'm not aware of whether it was addressed in the, in the notice that went out with the, with the relief. That being said, I mean, that's what regulators are going to look for. And judge the effectiveness of your branch inspections. Are, are you really doing full, thorough searching reviews or are you just trying to check boxes? And I think if you were to take that type of approach, it would really come across as just trying to meet a regulatory requirement. As such, they would not consider that to be effective.
Evan Rosser: Yeah. And I would say Buddy, to follow up on an earlier point, it's not when the exam is performed. Rather it's the review period covered by the exam. So if you do an exam tour early in 2021, now you're really capturing a big enough review period for a meaningful review. So firms need to focus as everyone I've ever seen. And I certainly encourage a review period. What period of activity are you reviewing? And I think it's not the, exactly the date it's done, but rather the period that it's covering.
Buddy Doyle: Thanks for listening. And if you like what you heard, make sure to follow the Oyster Stew podcast on whatever platform you listen to. If you'd like to learn how we can help firms start, run, protect, and grow their business, visit our website@oysterllc.com.
Subscribe to our original industry insights
"*" indicates required fields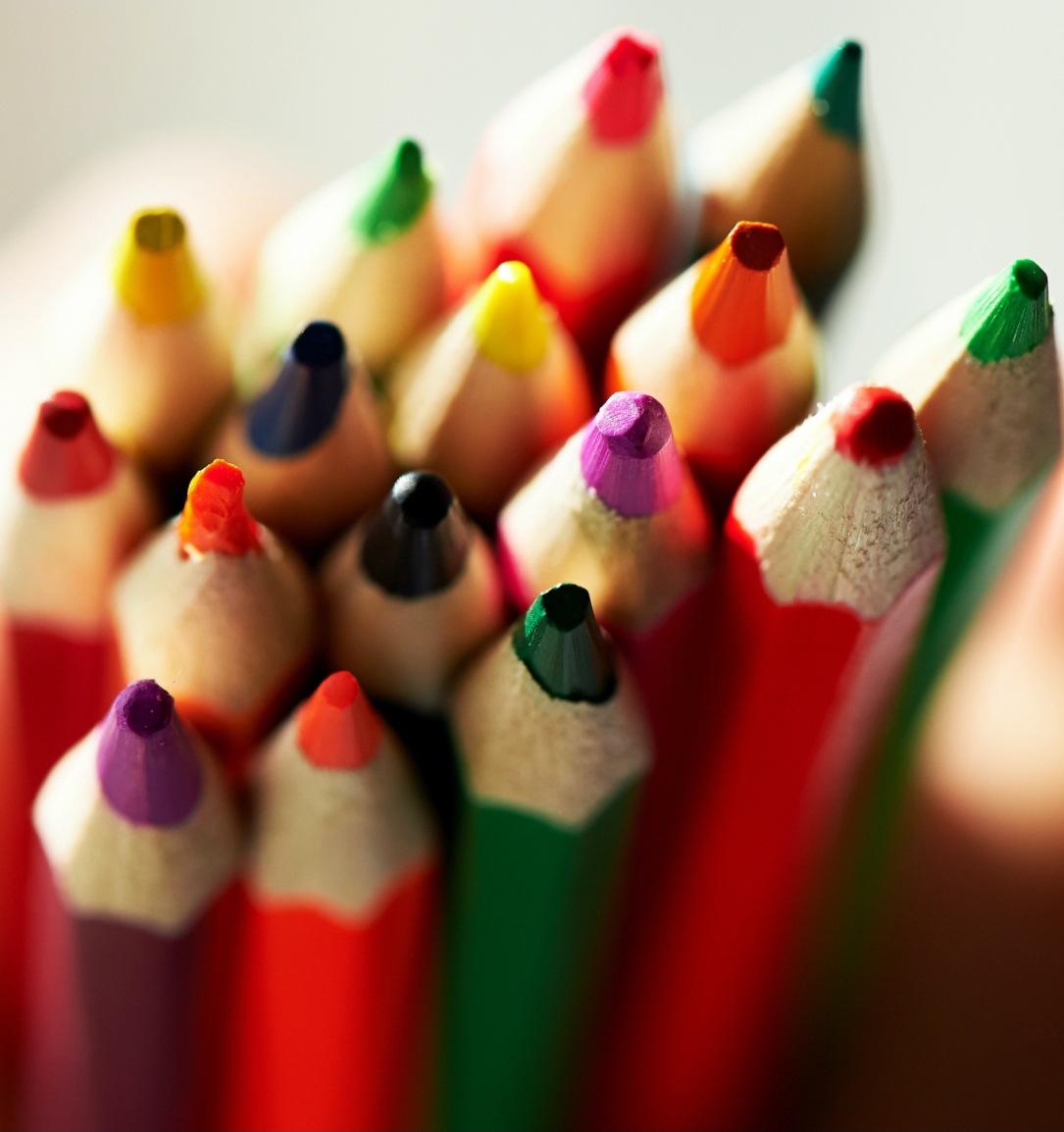 eBook
Download the Capital Markets Services eBook to learn about CAT Reporting, Trade and Position Reporting, Market Access and Best Execution.
Download