Consolidated Audit Trail (CAT) – Will Your Firm Be Ready To Report?
Broker-Dealers are facing the looming December 2019 deadline for the new reporting requirements for the Consolidated Audit Trail (CAT).  Many firms put the CAT requirements at the bottom of their "to-do" list since it has been almost seven years since the original SEC Rule 613 was passed.  But the time for implementation is finally here, and broker-dealers should be aware of their responsibilities to make certain that reporting timelines and accuracy are met. This is one in a series of articles in which we will discuss the CAT timeline and requirements of FINRA member firms.
After many delays, including the replacement of FINRA as the overseer of the CAT database, the industry is finally on a two-year timeline to implementation.  Once CAT is fully implemented, order and quote data will be required to be submitted to CAT by 8 am on T+1.  Any data or linkage error notices will need to be corrected by T+3.
Equity Reporting Timeline
Phase 2a is a multi-phase Equity reporting timeline for firms that are current OATS reporters.  The initial test environment for file submission will open in December 2019 with the production "go-live" scheduled for April 2020.  There are a series of ongoing later dates where firms will need to confirm their intra-firm and inter-firm linkage capabilities, as well as correct data and linkage error notices sent to them by FINRA.
---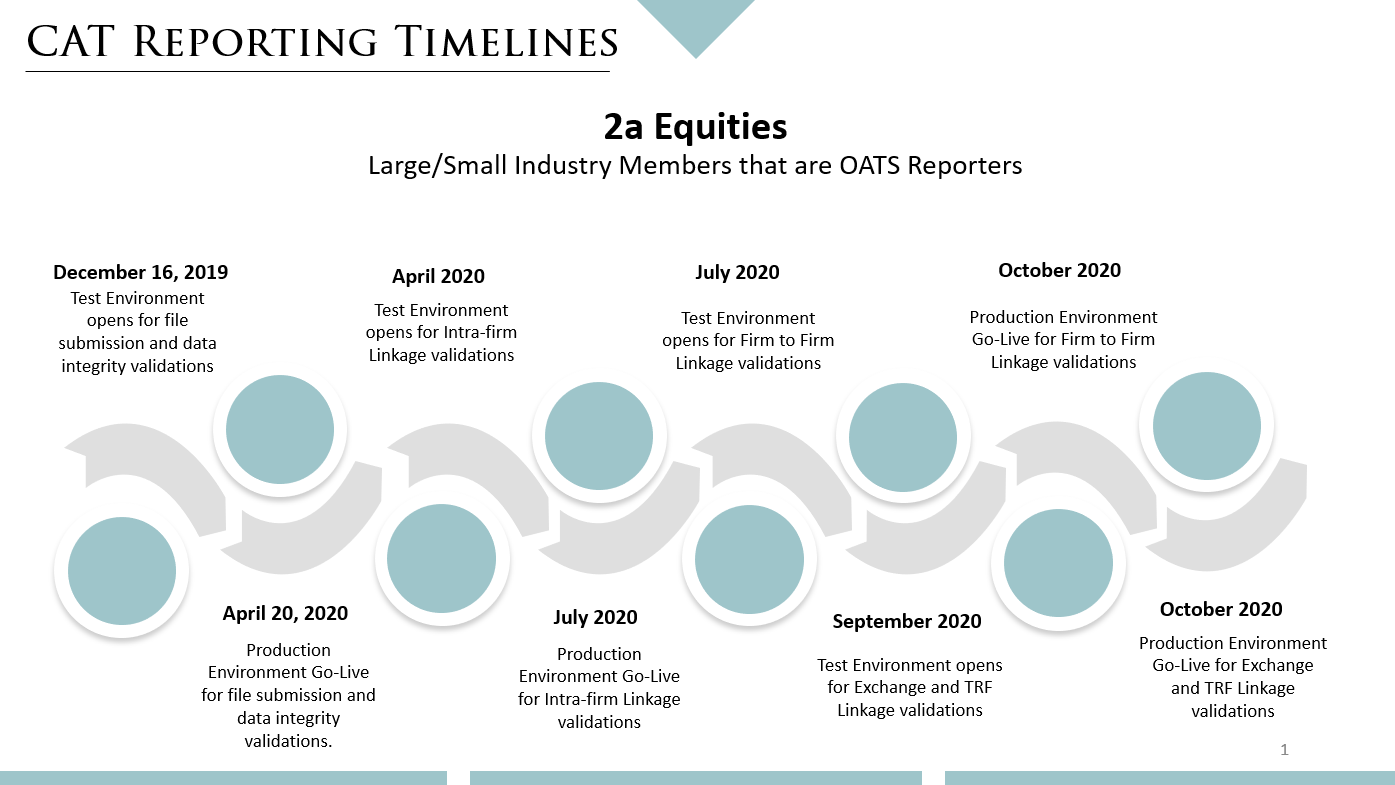 ---
Options Reporting Timeline
Phase 2b is the multi-phase Options reporting module for Large Industry Members (greater than $500k capitalization).  Similar to the Equity phase, the test environment for file submission will open in December 2019, but the production "go-live" for file submission will be on May 18, 2020.
---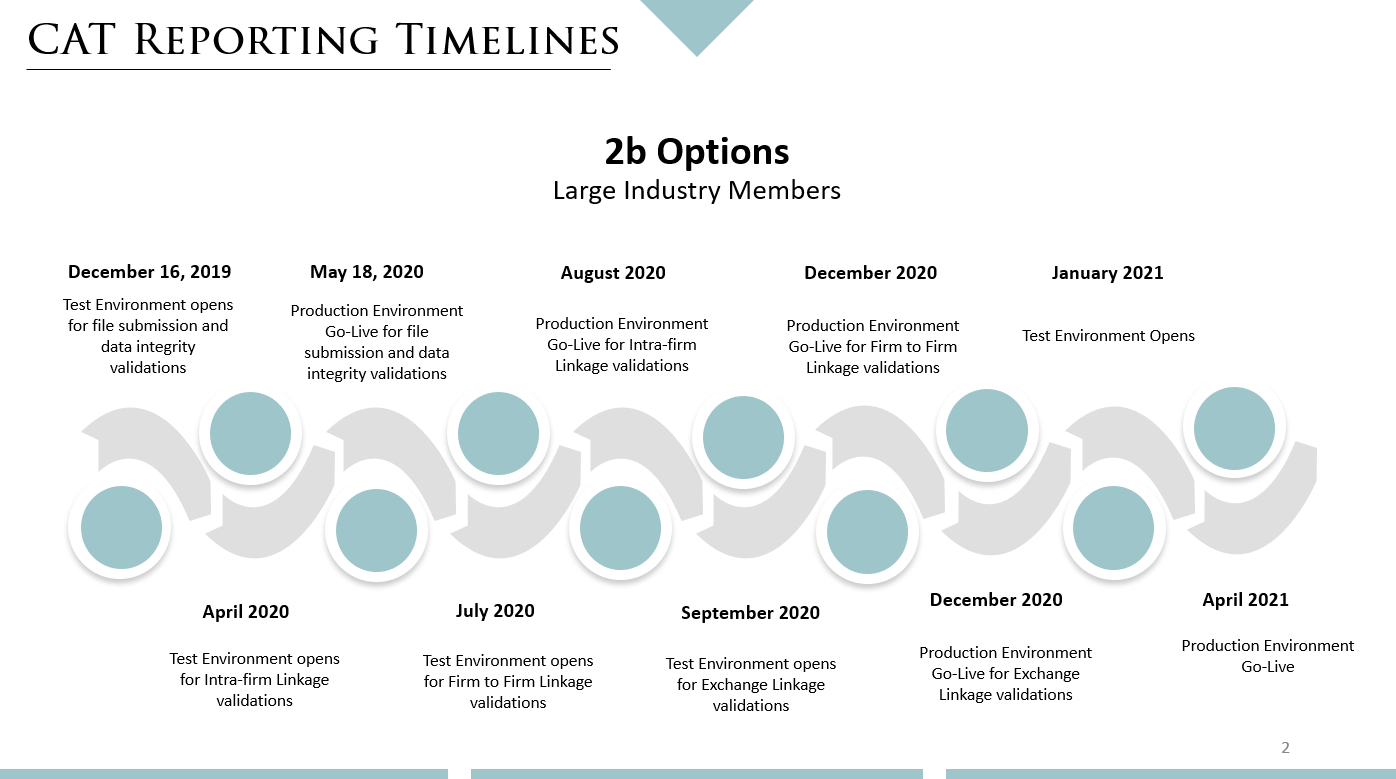 ---
Broker-Dealer Responsibilities
Many Broker-Dealers assume their current data providers will be able to handle the new CAT reporting requirements with little input from the broker-dealer itself; however, firms need to be aware there are several steps they will have to take to make certain the reporting is in fact occurring and to ensure accuracy of their data.
What do I need to do to be ready?
Ensure that your firm has registered for reporting with FINRA, whether you are reporting for yourself or designating a third-party reporting firm. Make sure data transmission lines are implemented and functioning correctly.
Do not assume that your clearing provider or technology firm will be doing all your reporting. In many cases, these clearing firms and technology providers will not have information related to order execution that may be housed in a separate 3rd party or proprietary system your firm maintains.  Each firm will need to evaluate data requirements and ensure which data will be produced by which technology provider.
Perform linkage testing and make certain you understand ALL of your trade flow to ensure all required data is captured for reporting.
Consider employing an internal or external project manager or third-party vendor to keep this project on track.
Oyster Can Help:
Oyster can help you assess how your firm is positioned for CAT readiness, manage your requirements assessment and implementation phases, and assist you in determining what and how your technology providers will report for you. We can also assist in testing data scenarios and data linkage and creating an error repair process.
Don't jeopardize your business by not understanding the latest regulatory news. Click here to learn our current views on this topic, or for a consultation.
Subscribe to our original industry insights
"*" indicates required fields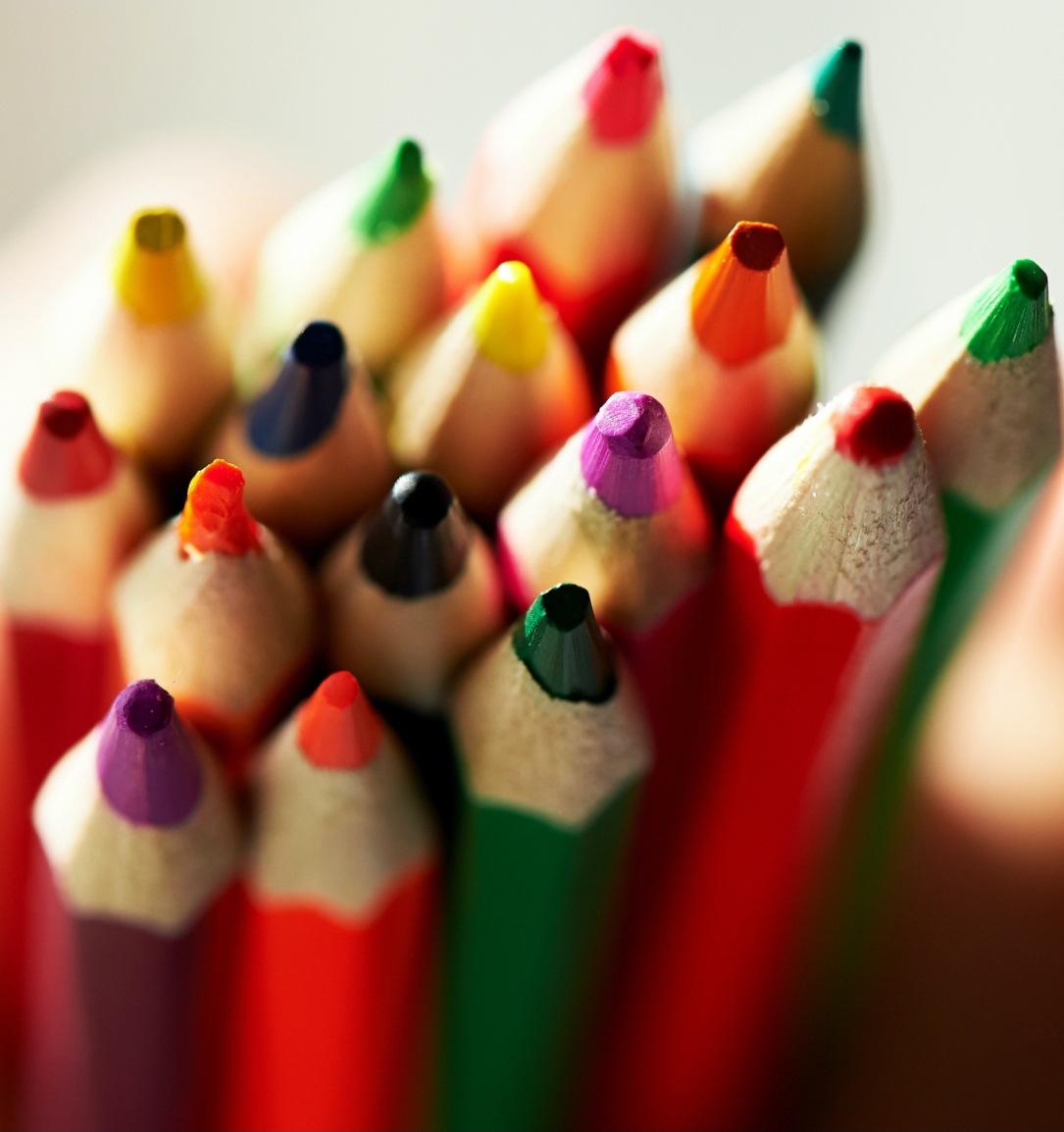 eBook
Download the Capital Markets Services eBook to learn about CAT Reporting, Trade and Position Reporting, Market Access and Best Execution.
Download