Outsourcing Can Be An Advantage for Broker-Dealers – Is It Time For Your Firm?
Regulatory and economic factors are impacting many firms' profitability. Join us for this episode of the Oyster Stew podcast as our experts discuss how some firms are grappling with the decision to retain their FINRA registration or to outsource some of the supporting roles.
Transcript
Transcript provided by TEMI
Libby Hall: Hi, welcome to the Oyster Stew Podcast. I'm Libby Hall, Director of Communications for Oyster Consulting. Regulatory and economic factors are impacting many firms profitability. Join us today as our experts discuss how some firms are grappling with the decision to retain their FINRA registration or to outsource some of the supporting roles. Let's get started.
Jim Roth: Hello everyone. My name is Jim Roth and I'm part of the Strategic Planning and Execution team at Oyster Consulting. Joining me today are two of my partners in crime, Jay Donlin and Pete McAteer that have led a number of Oyster engagements. You can learn more about their experiences by visiting our website at oysterllc.com. So the wealth and asset management industry continues to be challenged, to adapt and transform within our rapidly changing world. The past and what was once, is purely a reference point as we look ahead to the future. Oyster's been engaged in a several dozen engagements involving strategic contract reviews, vendor assessments, executive decisioning, support, change management, conversion events, and so much more. During that time, there has been critical regulatory and economic factors that have impacted most firms profitability and have changed the rules of the game. Most notably on the regulatory side, the DOL rule Reg BI, CAT, and mutual fund remediation have all pressured broker dealers and RIAs to examine the conflicts of interests. Many firms have also chosen to revisit whether they should retain that FINRA registration or outsource some of the supporting roles. So Jay and Pete, are you ready to dive in? Let's go. Jay, why don't you begin by sharing what it means to an introducing broker dealer to outsource their broker dealer.
Jay Donlin: Hey Jim, thanks. We're seeing this trend in the industry right now, where especially bank broker dealers and insurance broker dealers, and even some smaller broker dealers have been exploring the opportunity to shut down their broker dealer and go with what I'll term is a friendly broker dealer model. They become a super OSJ or something to that sort with an independent broker dealer. So one of the things that they're considering is what does that mean to me? What control do I lose? What risk do I transfer away from me? And that sort of thing. I think that the driving factor in this has been over the last 10 years, the huge push to move a lot of assets to the advisory platform. So the broker dealer component of people's books of business continues to shrink as the advisory grows. So the need for a broker dealer continues to shrink during that same time period. So that's what's driving this and we're seeing a lot of energy around this decision right now,
Jim Roth: Pete, there's several common challenges that need to be considered. Share some of them with our audience.
Pete McAteer: Sure, I'd be happy to. One of the key things, I think Jay alluded to, was the perceived or real lack of control, or loss of control, of decisions around how the firm will operate. And I think that's something that does need to be delved into with your potential partner, as you're going through your examination and diving deeper into considering this change. The reality may not be what you think it is. So we encourage you to have those conversations. Another point is around really just managing change internally within your firm, understanding what the impacts are. There will be a number of folks that understand that outsourcing will have an organizational impact. There will be process changes. There will be service model changes. There will be organizational impacts to your team. It also will provide those challenges, though on the positive side, it'll provide challenges for your rock stars.
There will be new roles that evolve and are created with a new operating model. So there's a lot of positives that happen there as well. As far as managing change, having a solid communication plan in place is going to be important. The internal was alluded to a few moments ago. You really do need to keep your key stakeholders engaged as the decisioning process is going on from an external perspective. As you notify your clients and your advisors, you want to make sure that everybody stays engaged and understands what the overall impacts would be. What the timing of the change would be as with any conversion or business transformation. There's also some concerns around retention and attrition which mean keeping your folks engaged and aligned with the changes; and keeping your day to day operations flowing throughout the transformation.
And, as with any change attrition, it can be an impact. But we haven't really seen a lot of that over the past several years, as we've managed several of these transitions. The relationship and model changes dealing with a new partner, you need to manage this relationship a little bit more closely because you are outsourcing so much of what you've done historically to date. Establishing solid SLAs and metrics to be able to manage and govern your relationship, being able to raise issues and run them to ground and to pose enhancement requests, and to get work done between the two new partners. The new process handoffs and visibility around those process handoffs are super, super important and understanding that change is going to evolve. And then again, as I alluded to a few moments ago, that service model will change and there's great opportunities there and great synergies, as you hone that process and hand off and manage that service model with your new partner. That allows you to refocus your efforts on what you do best and that's providing advice to your clients.
Jim Roth: Jay, anything else you want to add?
Jay Donlin: Yeah, Jim. One thing that we're seeing a lot of too, are our organizations that are deciding to look in this realm of possibilities due to the tech stack that they currently are utilizing, either through their own firm or through their clearing firm. And what we're finding is the velocity of tech change continues to increase in the industry. And these organizations are seeing that it may be more beneficial for them to leverage somebody else's tech stack. And there are these organizations that are, I'll call them non-clearing firms, non-traditional clearing firms that have built out some pretty impressive technology stacks in order to support the wealth management business. So that's another kind of uptick that they're looking at, the investment technology that's being required every quarter, every year in the industry. They would no longer have to do the majority of that. They may still have to do some ancillary things internally, but in order to keep up with the Joneses, so to speak, they're looking to these other organizations that have successfully built out these tech solutions.
Jim Roth: Gentlemen, there's also opportunities to be considered and embraced as well. Highlight a few of those.
Pete McAteer: Okay. I'll take the first stab at that. I mentioned a few of these earlier. There's opportunities for some of your rock stars, for some of your folks to evolve into new roles and to take on more responsibility, to help manage the relationship with this new partner. That's a huge opportunity. One of the greatest opportunities – what really comes with any of these business transformations as you're converting your data, your books, and records – is indeed that data clean up. There are a lot of folks that say, how can you say that's an opportunity, but to kind of clean house and to make that change, and to get the data up to speed and to update your books and records really is a good feeling. And there is a tremendous opportunity to get your data straight. Selling agreements, all that good stuff, getting things aligned and clean.
Jay Donlin: Yeah. Jim, something else that these organizations, I'll call them the friendly BDS or these non-clearing firms that are offering this type of model, they'll help you grow. They will fund a lot of the recruiting efforts. They'll even do the recruiting efforts. They have whole teams of recruiters, either external or internal, that they have in the organization or affiliated with the organization that they can leverage to help you grow your firm And they're more than happy to if you grow, it benefits them. So it's, it's a huge benefit for firms that may be struggling to fuel their growth is to partner with one of these organizations to get that assistance.
Jim Roth: We realize these strategic decisions are not easy to make, although it's easy to be enticed by the economics. Pete, what advice can you share to help the leadership teams who are considering these alternatives?
Pete McAteer: Well, I think first and foremost, transparency within the executive leadership team and all the key stakeholders across the firm need to be engaged early on in the process. No one likes surprises. And I often use the adage change management 101, as people don't eat, what they don't grow. There's a huge opportunity to encourage each and every one of your leaders to be involved in the key requirements. Identifying what challenges you're currently having, raising those issues and concerns up front so that any of those perceptions around the change and the potential change coming towards the firm are being addressed early and often. And ensuring that everybody has that opportunity to work through those, to mitigate some of those concerns and to manage those together. Once the executive team gets closer and closer to the negotiation point where they are actually working through some of those details, it is vitally important that everyone's input is brought to the table and considered as you work through those final negotiating points.
Jim Roth: Jay, any further advice.
Jay Donlin: Sure, Jim. You've got to know who you are and what you, where you want to go and who you want to be as a firm. And so one of the things that you need to be cautioned about is the biggest check. Isn't always the right fit. There's a lot of culture issues, that sort of thing that we have run into with firms that we have counseled through this process. And frankly, several firms that we've worked with, didn't take the biggest check. They didn't take the most lucrative deal because of these non-financial kind of items. And even though our business is built around money, it isn't always about the money.
Jim Roth: So external forces like volatility, technology acceleration, and the new regulatory requirements are shaping the future of our industry, requiring organizations to adapt. The pace of change isn't likely to slow down. And there's no way of knowing what's around the corner. What we do know is organizations with the foundation of agility, resiliency, and simplified processes like Pete McAteer mentioned are often better set up for success. No matter what comes its way, a refresh strategy and a current state assessment can take any organization a long way. On behalf of my Oyster partners, thank you for the time you've extended to us during this podcast as we always welcome your feedback and suggestions at oysterllc.com.
Libby Hall: Thanks everyone for listening. If you'd like to learn more about our experts and how Oyster can help your firm, visit our website@oysterllc.com. And if you like what you heard today, follow us on whatever platform you listen to and give us a review. Reviews make it easier for people to find us. Have a great day.
Subscribe to our original industry insights
"*" indicates required fields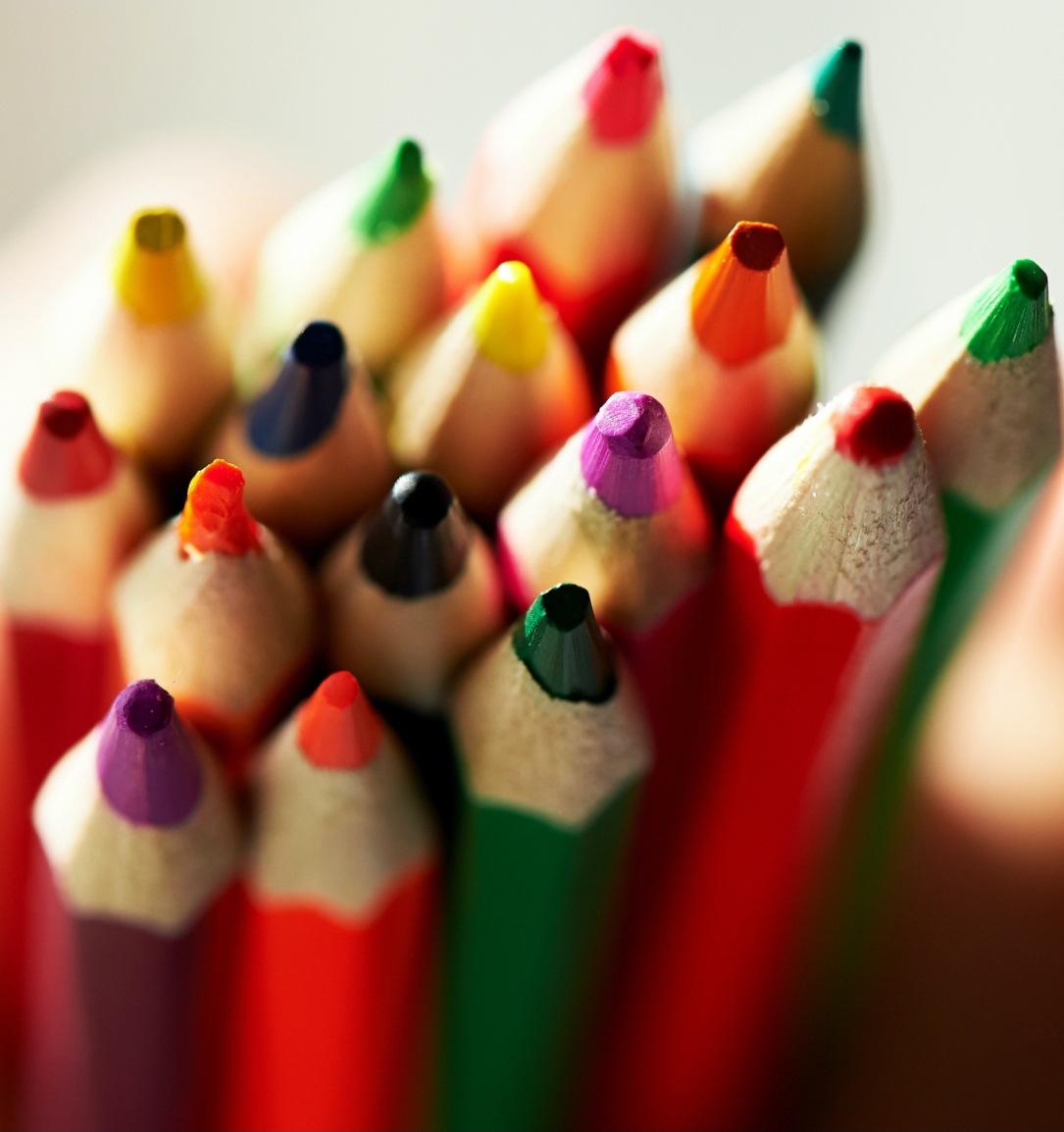 eBook
Download the Capital Markets Services eBook to learn about CAT Reporting, Trade and Position Reporting, Market Access and Best Execution.
Download