No Time to Waste – CAT Phase 2e (CAIS) Reporting Obligation Dates Announced
The full compliance date for CAT Phase 2e has been released, extending the date from July 11th, 2022, to December 12th, 2022. FINRA CAT has also implemented interim reporting obligations to assist Industry Members and CAT Reporting Agents (CRAs) to achieve full compliance for CAIS reporting. These changes are a direct result of the industry struggling to address reporting challenges, significant delays in error feedback and file processing from the plan provider.
Important Dates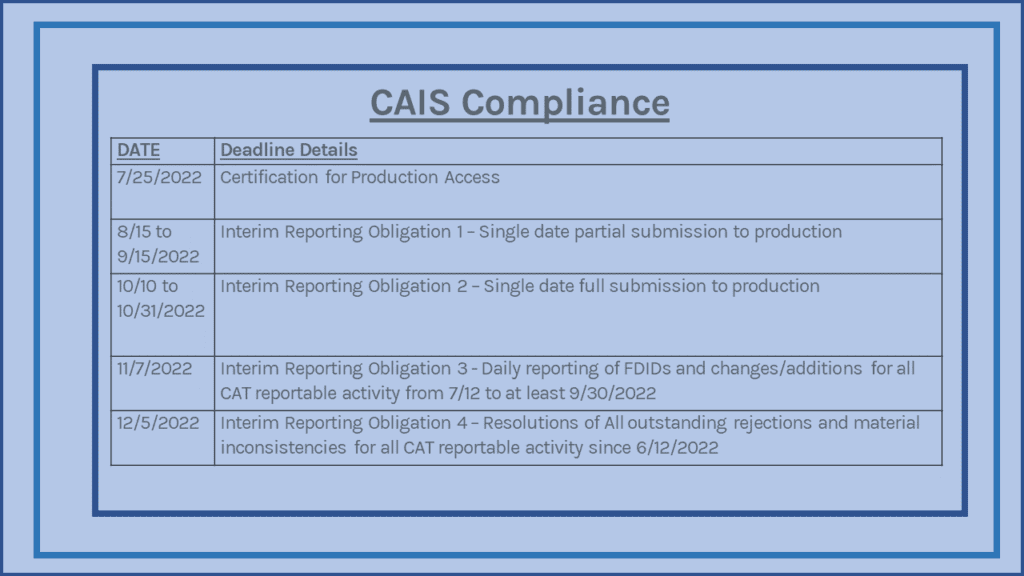 Industry Members and CRAs must become certified for Production access by July 25, 2022
Interim Reporting Obligation 1 for CAT Submitters begins August 15 – September 15, 2022

For a single date, complete a partial submission to Production

Partial for Large Submitters (>10,000 FDIDs records) is Minimum of 10%
Partial for <10,000 FDID records is the lesser of 75% or 1,000 FDID records

Interim Reporting Obligation 2 for all Industry Members occurs October 10 – October 31, 2022

For a single date within June 12, 2022 and September 30, 2022, complete a submission of the FDID population with CAT reportable activity to Production in the full CAIS format

Interim Reporting Obligation 3 for all Industry Members begins November 7, 2022

Daily reporting of FDID records and changes/additions for all CAT reportable activity from June 12, 2022 to at least September 30, 2022

Interim Reporting Obligation 4 for all Industry Members begins December 5, 2022

All outstanding rejections and material inconsistencies for all CAT reportable activity beginning June 12, 2022 must be resolved

Fully CAIS Compliance Go-Live date is December 12, 2022

All error repair and material inconsistency resolution deadlines will be enforced
The Right CAT Reporting Software and Expertise Can Help
Oyster Consulting's proprietary Consolidated Audit Trail reporting software includes a CAIS module that can be utilized by firms who do not use the CAT Application for monitoring and evidencing their CAT reporting. Our software consolidates CAT reporting events, error analysis and validation data into a central program. The CAT Application then will identify errors, linkage and gaps between vendor data and CAT reported data.
Our consultants use their deep regulatory experience in trade reporting to help firms achieve their CAT reporting obligations and get the most out of their CAT reporting investment. Leverage our expertise and software to ensure your reporting meets regulatory requirements.
Subscribe to our original industry insights
"*" indicates required fields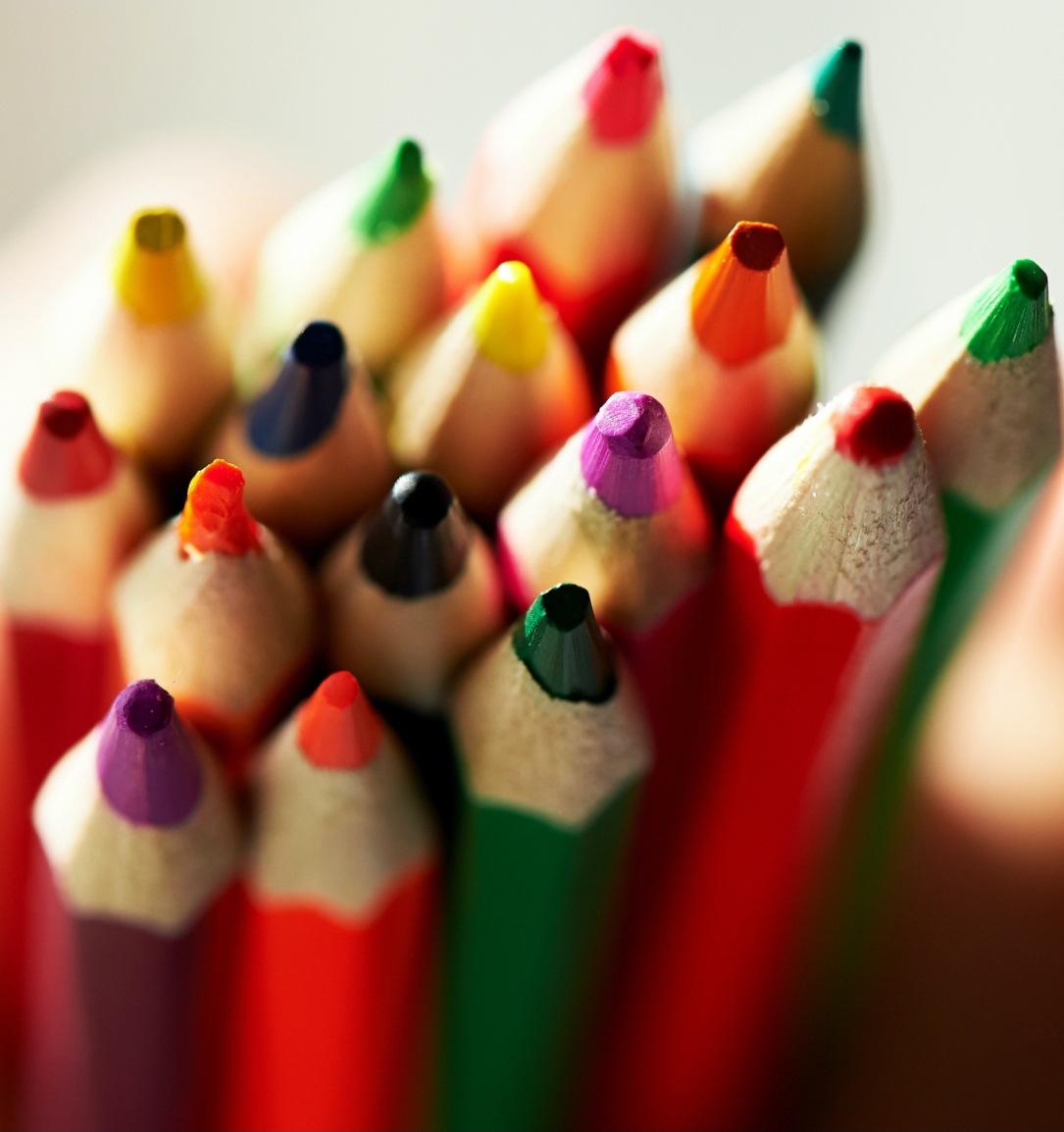 eBook
Download the Capital Markets Services eBook to learn about CAT Reporting, Trade and Position Reporting, Market Access and Best Execution.
Download